Can I add multiple destination bank accounts?
Yes, Direct allows you to add multiple destination accounts. You can do it via Brankas Dashboard > Settings > Direct tab.
To update a destination account, select the update button and update the fields as needed.
Please note that all the destination accounts you have added are active and the IDs are ready to be included in the checkout request.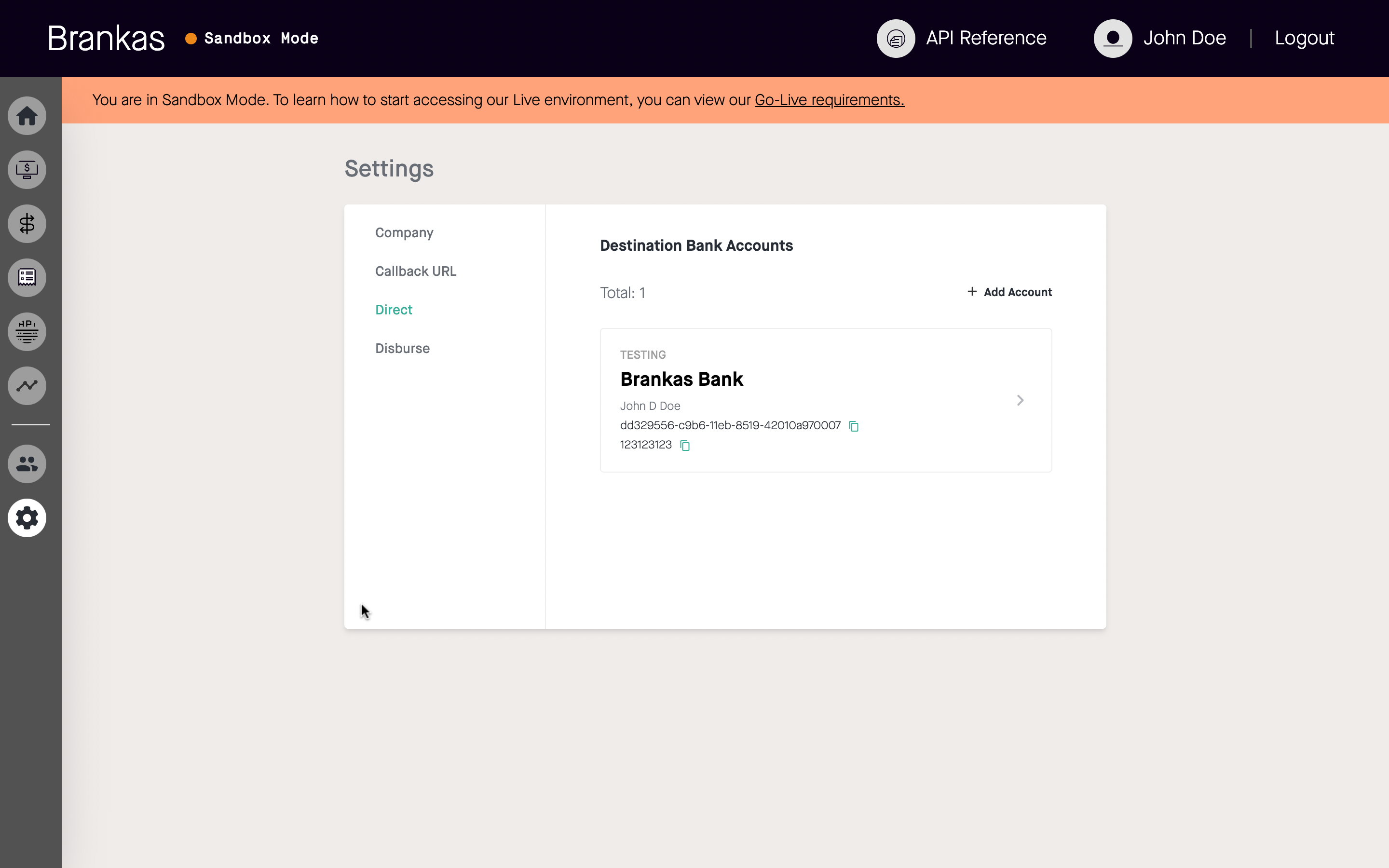 If you can't find what you need or need further assistance, contact us.
Did you find this article helpful? Yes No