Security
Overview
Brankas is an Open Finance provider. We enable businesses to connect to financial institutions easily. Brankas aggregates APIs from financial institutions to enable payment initiation services, account information services, and other financial use cases via a single API. Businesses can then use Brankas APIs to build their own financial services and products.
This page provides an overview of our security program to enable the scoping of diverse third-party risk assessments.
You need to make a request to open access to private documents or other documents not listed here; and make sure that third parties have approved our NDA before granting access to Brankas private documents.
Compliance

Scope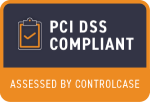 Scope
Documents
Request Access
If you can't find what you need or need further assistance, contact us.